Follow Friday is a weekly meme hosted by
Parajunkee
and Alison of
Alison Can Read
. Each week, we answer a different question so that we can get to know our blogger friends a little better!
This Week's Question
What book that hasn't been turned into a movie (yet) would you most like to see make it to the big screen, and who would you like cast as your favorite character?
My Answer
I'd actually like to see Maureen Johnson's 13 Little Blue Envelopes (
read my review here
) made into a movie. I think it would be really cool. I mean, a scavenger hunt around Europe! I'd probably watch that over and over again. I would have liked to live Ginny's life in that book! As far as who should play Ginny...I don't know. Maybe Troian Bellisario (Spencer Hastings in Pretty Little Liars). I think she'd do well! As for Keith...I'm thinking maybe Tom Felton. Yeah, I heart me some Draco. He needs a little scruff, but I think he would do the part justice.
What about y'all? What book would you like to see made into a movie?
This week's feature blog is
The Bookaholic
. Head over and show 'em some follow love, eh?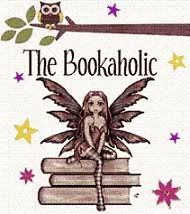 Happy Friday! And don't forget that I'll be tweeting from Austin Teen Book Festival all day tomorrow, so make sure you follow @FuzzyCoffeeBks and watch the hashtag #ATBF11