Did y'all know that the actual Twelve Days of Christmas are the days after Christmas, from December 26th and Epiphany (Jan. 6th)? It represents the 12 days it took for the Wise Men to arrive in Bethlehem. Ho ho ho! I like Christmas trivia! So I'm going to celebrate Christmas by giving y'all some Christmas trivia for the next 12 days from now until Christmas Day!
But I like to give stuff away too! So, in honor of the end of the year, the 12 Days of Christmas, Christmas time, the spirit of giving, Santa Claus, and all that fun stuff, I'd going to host a little giveaway!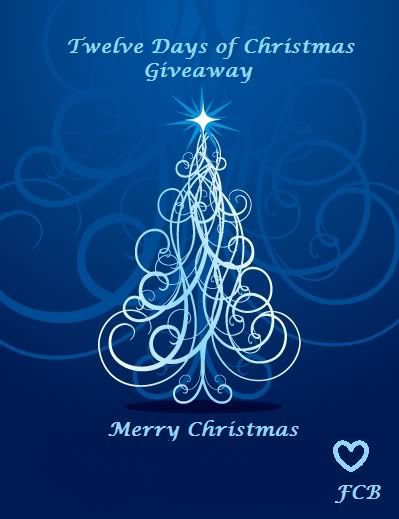 How would you like a new release of your choice? What could be better? How about one a month for the next 12 months, courtesy of Fuzzy.Coffee.Books? That's right, the winner of the 12 Days of Christmas Giveaway will get their choice of one new release every month for the entire year! And you get to choose what you want! Sound like a good deal?
Okay, so here's the deal. Fill out the form below. There are extra entries available for tweeting, pasting the button on your blog, etc. You can also earn extra entries, one a day, by answering the trivia questions I'll be posting every day. You don't have to get them right, just guess. I'll count everything up once the contest is over. The giveaway will run from today until midnight (CST) on December 25th. I'll announce the winner a few days after that. And then starting in January, you'll get one new release of your choice!
Oh, and for the international contingent - yes, this contest is open to you too! As long as Book Depository delivers to ya, then you can enter!
And don't forget you can get an extra entry every day by guessing the answer to the trivia question I post each day!
Here is today's Trivia Question:
Q: How many gifts would you receive from the "Twelve Days of Christmas" song?
I'll post the answer tomorrow! Good luck!
Cheers and Happy Reading!
12 Drummers Drumming...
Links to other Trivia Questions:
Question 2
Question 3
Question 4
Question 5
Question 6
Question 7
Question 8